Through our partners, we also deliver a wide range of gold standard apprenticeships including construction and health and social care.
---
The apprenticeship levy can be a fantastic opportunity - or a sunk cost.
If your business spends more than £3 million per year on salaries, you'll automatically pay 0.5% of your salary bill into your levy fund.
If you don't spend these funds on apprenticeships within 24 months, you'll lose them completely.
Used effectively, the levy presents an incredible opportunity for forward-thinking businesses to:
Upskill existing staff
Employ fresh talent
Maximise L&D budgets
Turn the levy into a strategic advantage
However, making the most of your levy involves fully understanding the requirements and managing your funds carefully.
Find out more about how the levy works. 
---
Our online RoATP-approved apprenticeships are tailored to your business and your schedule.
We're the world's most experienced online learning provider with 130 years' experience creating pioneering training solutions. We train thousands of students a year in HR, Accountancy, Management and more.
Our unique, highly flexible online learning format allows you to shape your programme around your needs.
Fully funded by your apprenticeship levy
Award-winning online training fulfils the 20% off-the-job learning requirement with minimum time away from the office
Set a flexible schedule

 

that delivers results when and where you need them
End-to-end consultancy from our apprenticeship experts ensures your business turns the levy to its advantage
Unlimited 1:1 support, monthly reviews and quarterly masterclasses enable learners to put their new skills into practice
---
Our apprenticeship leaders have 20+ years' experience pioneering the first digital-led apprenticeships for the UK's biggest companies.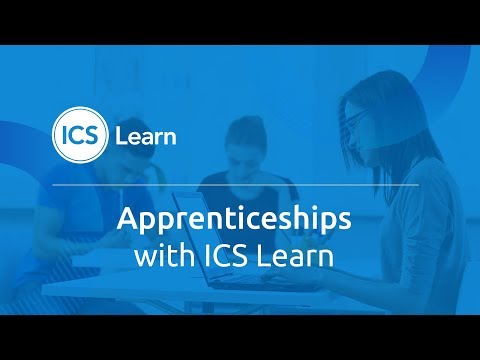 Our experts will consult with you in-house to ensure that you:
Fully understand the levy, including international employees and N.I. breaks
Take advantage of the levy

 

with minimum disruption and maximum results
Manage your levy funds effectively

 

to avoid common pitfalls and guard against loss
Align your strategy with your business

 

to close skills gaps
---
We work with industry-leading partners to provide a world-class apprenticeship portfolio.
This allows us to deliver an expanded range of apprenticeship options while maintaining a single point of contact for your business.
We're always open to new partnerships. If you're interested in working with us, please get in touch.