Get CIPD qualified 100% online with the UK's most recommended CIPD Centre. †
As the world's most experienced online learning provider, we make it easy to fit learning around your job, family and life.
You'll set your own timetable, study from anywhere on your mobile, tablet or laptop, and get help from your personal tutor online or by phone.
Start anytime and learn at your own pace
Unlimited 1:1 tutor support and live online classrooms
9.6/10 Trustpilot rating from 2500+ independent reviews
Get started today from just £73/month with an interest-free payment plan and price-match guarantee.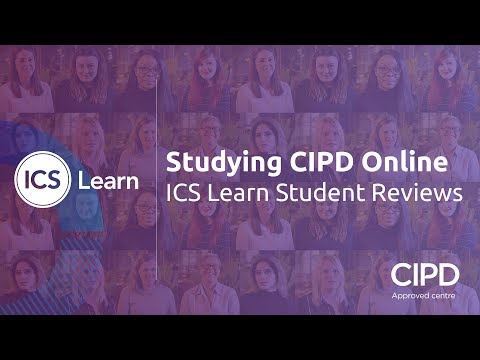 Join 16,000 current students.
As a leading CIPD Approved Centre for 30 years, we'll support you every step of the way as you transform your career and build a better future.
Our CIPD pass rate is 95%*, and within two years:
92% of our CIPD students are working in HR ‡
78% have increased their earning potential ‡
74% say CIPD was vital to advancing their career ‡
Our tutors are highly respected CIPD experts, ranging from HR Directors and CEOs to university lecturers and PhDs.
Each one is a CIPD Chartered Fellow, Chartered Member or Academic Associate, so you can rest assured that you're learning from the very best.
CIPD is the key to your HR career success.
CIPD qualifications are internationally respected as the gold standard for quality, credibility and professionalism in HR.
They're essential to getting hired, increasing your salary, and building lifetime success in HR.
As a CIPD-qualified HR professional, you could earn:
HR Assistant: £20k - £30k
HR Officer/Advisor: £26k - £50k
HR Manager/Business Partner: £32k - £70k
HR Director: £70k - £150k
That's why 91% of our students recommend CIPD. ‡
What is CIPD?
The Chartered Institute of Personnel and Development (CIPD) is the world's largest professional body for those involved in the management and development of people.
It has over 130,000 members across 120 countries, and 12,000 professionals train with CIPD qualifications and certifications each year. It's the gold standard for professional quality in Human Resources and Learning and Development.
This means that CIPD qualifications are highly respected and sought-after by employers. Many hiring managers include them as a prerequisite for HR jobs, and where they're not a necessity they'll put you head and shoulders above the competition.
What are Awards, Certificates and Diplomas?
CIPD Awards are bite-sized qualifications which will give you in-depth knowledge of a specific, narrow subject area. They're ideal if you want to refresh, build on or solidify your existing professional knowledge of a specific aspect of HR or L&D.
CIPD Certificates are medium-scope qualifications which cover essential subject areas in detail.
CIPD Diplomas are the most extensive and desirable CIPD qualifications; they cover more subject areas than Certificates, giving you a comprehensive knowledge of all topics.
* Pass rate of 95% based on 17,406 submitted assignments and 16,550 passes between 16th January 2016 and 17th January 2017.
† ICS Learn has the highest Net Promoter Score (NPS) against its competitors amongst learners. Source: Parthenon-EY HR Employer and Learner Survey 2017.
‡ Data taken from a survey of 79 people who completed a CIPD qualification between August 2015 and August 2017.