Accountancy
4 Things You Can't Miss at the AAT Annual Conference 2019
This year's AAT Annual Conference will take place on the 13th and 14th of June at the Crowne Plaza in Stratford-upon-Avon.
The two-day event is packed full of inspirational talks and presentations, workshops to learn from and opportunities to meet new people.
To unwind after a full day of learning, you can also attend the AAT Professional Awards on the evening of the 13th - giving you the chance to put on your glad rags and enjoy a three-course meal.
It's set to be an exciting event and if you haven't already signed up to attend, here's 4 things that you won't want to miss out on.
#1 Networking with other professionals
There are currently over 300 accountancy professionals scheduled to attend this year's event, so it's a great opportunity to meet new people and grow your professional network.
Networking is such an important part of your finance career as it can open up so many opportunities to you - whether that be a new job or new clients if you've decided to set up your own practice.
This event is the perfect setting to hone your networking skills. There's even a special workshop on Thursday morning run by networking specialist Sue Tonks that's dedicated to helping you make lasting professional connections.
---
#2 Getting to grips with the latest technology
Digital transformation is very much at the forefront of this year's conference.
It's key for your own professional development that you keep up with and understand new technology. It's also vital if you're looking to grow your business as accountancy and finance is an increasingly digitised industry.
To help you get to grips with new developments, you can attend some of the many workshops covering key subjects like AI and digital trends in accounting and finance. There are also multiple sessions covering the government's 'Making Tax Digital' initiative.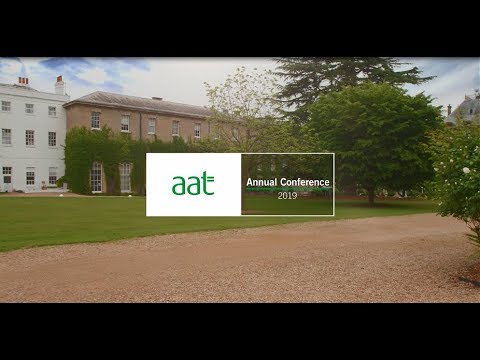 #3 Developing your skills and industry knowledge
Accountancy and finance is a fast-changing industry and it's vital for the success of your career and business that you keep up.
The conference is the perfect place to get yourself up to speed on the latest industry knowledge and brush up on your skills. The many workshops on offer give you the chance to pick which topics, such as payroll or financial reporting, are more most important to your career and practice.
You can take a look at the full programme of workshops here.
---
#4 Learning from experienced speakers
This year's conference has 20+ speakers already confirmed and with more still to be announced, you'll definitely be able to find someone to engage and inspire you.
This year's line up has a wide range of professionals ranging from well-established industry experts to newer faces who are already making an impact in the finance sector.  
Our personal highlights are:
Chris Argent, Founder of Generation CFO & Digital Finance Consultant
Katrina McWhinnie, Brexit Strategist, The McWhinnie Consultancy Ltd
Samantha Perkin, Director of Zamu & Forensic Crime Team Member, Matrix Forensic
Andy Brown, Head of Content, Lloyds Bank
You can view the full list of speakers here.
We'll also be attending this year's conference as part of the exhibition, so why not pop by our stand and have a chat about AAT with our friendly course advisors? We'd love to meet you!
---
Interested in developing your accountancy career? Find out more about our online AAT courses.
---
Ready to advance your finance career?
Request your guide to getting AAT qualified online with unlimited 1:1 tutor support and interest-free plans.