Real Stories
ICS Real Stories: Geraldine | Online GCSE and A Level Review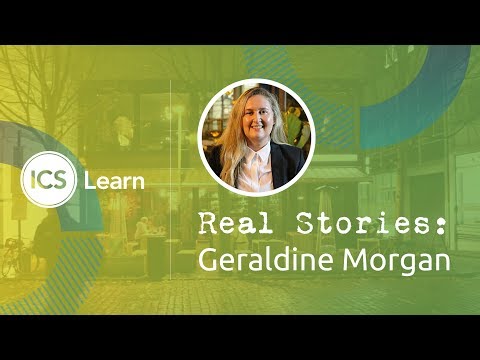 Our student Geraldine Morgan reviews how studying GCSE and A Level History online helped her develop a passion for the subject that she was unable to find at school.
---
I didn't enjoy History at school. I didn't have the best teacher and I found the class really dull. 
However, I then realised later on that I lacked basic knowledge on major world changing events of the 20th Century such as the two World Wars, The Russian Revolution and the rise and spread of Nazism and Communism etc.
I really wanted to learn about these events to give myself a better understanding of the world generally, so I decided to study for a GCSE in History and I found the exact course I was looking for through ICS Learn.
---
I was working full-time so distance learning was the only feasible option for me.
---
I really like the range and choice of subjects offered by ICS Learn and as soon as you commit to a course, you receive all the information you need pretty much straight away.
---
I enjoy the flexibility and independence of learning a subject outside of the classroom, however, you can also connect with others studying the same subject which is really useful.
---
As my course required a lot of reading, I was able to use my lunch breaks to study and I would also read on the train in to and from work, which would amount to approx. 2 hours a day and then use some weekends also, so it wasn't too intrusive.
The course tutors are very accessible and respond very quickly to any queries you have.
---
I now have such a passion for History that certainly didn't exist at school.  I love watching historical documentaries and dramas on television and whenever I go into a bookshop I head straight for the History section.
---
I achieved good results in my GSCE exams and that inspired me to progress to the A level, which I am currently studying through ICS Learn.
---
Inspired by Geraldine's story? Find out more about studying GCSE's and A Levels online. 
---
Want to be our next success story?
Request your guide to getting qualified online in HR, accountancy, project management, GCSEs and more.