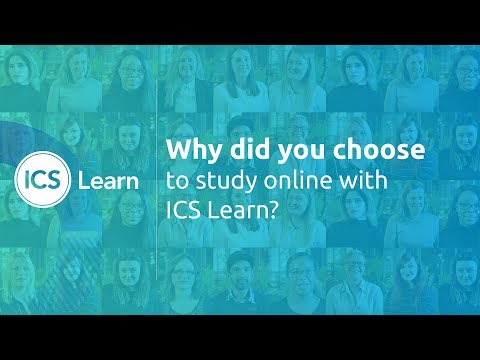 When you study with ICS Learn, not only do you get the qualification and skills you need to achieve your ambitions, but you also enjoy the many benefits of flexible online learning with us.
---
Learn when you like and where you like
With no term times, your course starts when you do. This means you can take your time and only start your course when you feel ready.
You don't have to attend lectures or go to school or college - you can study in your front room, library, on the train or wherever you like. This flexibility gives you the opportunity to fit your course around your life.
You can also decide to do your course quickly; you don't have to wait for next week's lesson, so we can help you get the qualifications or skills you want faster than any traditional learning institution.
---
Fit learning around your job and spread the cost interest-free
With distance learning you study when it suits you, so you don't have to give up your job when you begin a course.
With our completely flexible course structure and interest-free payment plans, you'll fit your course around your job, family and other commitments.
---
Unlimited expert tutor support online and by phone
Learning online doesn't mean learning alone. With us, you'll have the reassurance of on-demand 1:1 support from our experienced tutors and student advisors, whenever and wherever you need it.
Plus, you'll be joining a community of thousands of other online learners with the same goals and aspirations as you.
---
Find the right course for you
We offer a variety of professional accredited online courses so you can be sure you'll find the right one for you.
Whether you're looking to prepare for university, change your career, fulfil a passion or learn something completely new, we will help, guide and support you to get you to where you want to be.
Ready to find out more? View our full range of courses online, or contact our course advisors on 
0800 056 3983

.