Confused about the apprenticeship levy? You're not alone.
The levy can seem like a mystery - but it doesn't need to be.
Here, ICS Learn apprenticeship leader Sean McCready explains how the apprenticeship levy works and how it will affect your business, including:
Who the apprenticeship levy affects
How the levy is paid and where your levy funds are stored
How long you have to use your levy funds
The unique requirements of an apprenticeship programme
The benefits of the new apprenticeship standards
How to choose a training style that fits your needs, whether face-to-face or online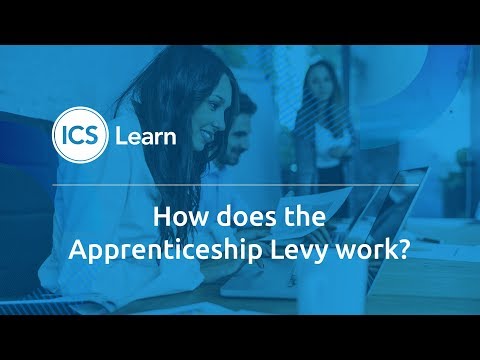 Sean has more than 20 years' experience pioneering the design and delivery of digital-first apprenticeships.
He led some of the first online apprenticeships for the UK's largest employers, and he specialises in using technology to enhance the flexibility of his apprenticeship programmes.
'The apprenticeship levy gives you an opportunity to review the skills needed in your business, looking at the skillset required both now and in the future,' Sean explains.
'There are a lot of different providers out there delivering the same standards, so it's important that you work with your training provider to ensure they can provide the skills that you need, but also delivered in the way that you need to support the way your business operates.
'The first thing you should do is decide what type of training you need, whether you want that in-person face-to-face or whether you want that online.
'However you choose to spend your levy, it really is an amazing opportunity – you shouldn't let it go to waste.'
---
Still unsure about how the levy works? Our apprenticeship consultants will support you from beginning to end.
Click here to see the digital-first apprenticeships we offer, or fill in the 'Request a Consultation' form to contact our apprenticeship consultants.